Prepare to have your mind blown by a balloon and a minivan...
---
Benedict XVI: "I knew during his life that John Paul II was a saint"
---
God save the rest (including a lot of oddballs): In defense of Newman Centers...
---
Have you always wanted to be in your own adventure? Well be happy, because you're in one...
---
The Atlantic slips — somehow — inside the mind of Benedict XVI...
Terry Mattingly

During the annual pre-Easter season of snarky or mildly negative religion stories, I think that I received more personal emails about the Pope Benedict XVI vs. Pope Francis story in The Atlantic than any other item (even more than the Mrs. Jesus media blitz, if you can believe that).
---
5 things you didn't know about Easter...
Taylor Marshall

Despite what the "experts" in Time, Newsweek, and the History Channel say, Easter was not a pagan holiday baptized by the Catholic Church. Also, according to Saint Thomas Aquinas, the priest in the old Latin Mass turns around and faces the people in the pews five times. Why five times?
---
Go back in time with an amazing new feature in Google Street View...
---
It is fitting to canonize John XXIII and John Paul II as the twin bookends of the Second Vatican Council...
George Weigel

Pope Francis's bold decisions to canonize Blessed John XXIII without the normal post-beatification miracle, and to link Good Pope John's canonization ceremony to that of Blessed John Paul II, just may help re-orient Catholic thinking about modern Catholic history. For what Francis is suggesting, I think...
---
The Catholic Church can't win a popularity contest. She never will...
Anthony Esolen

A few weeks ago, a Catholic priest caused quite a stir in one of our local diocesan high schools. He spoke the truth about sex. Pause here to sigh, and to wish that our heresies were more interesting. Some of the parents and students objected. They did not say...
---
10 things you need to know today: April 23, 2014...
---
This tiny creek in Wyoming connects the Atlantic and Pacific Oceans...
---
Coptic priest named personal secretary to Pope Francis...
Andrea Gagliarducci

Msgr. Yoannis Lahzi Gaid, a priest of the Coptic Patriarchate of Alexandria, has been made second personal secretary to Pope Francis. The position is among the Pope's closest collaborators, and this marks the first time that an Eastern Catholic priest has been appointed to the position. The vacancy filled by Msgr.
---
Canadian Catholic teachers' union to march in gay pride parade; parents fight back...
---
Did the Blessed Virgin Mary appear in Kibeho to warn of Rwanda's genocide?
---
One man's amazing journey toward the Catholic faith...
---
China on course to become "world's most Christian nation" within 15 years...
---
The science behind making the fastest possible Pinewood Derby car...


Alabama Supreme Court: Unborn child has 'inalienable' right to life 'at all stages of development'
---
Cutting through the confusion in the Telegraph story about Pope Francis and divorce/remarriage...
Fr. John Zuhlsdorf

Here is the big problem at the core of this article. It is true that a "divorcee" can receive Communion. In the last quote, that is the main element to attend to. The problem enters when you add "remarried" to "divorcee". Get it? So what's going on? If the Pope called...
---
The bells draw me back...
Sarah Reinhard

Bells calling you to prayer sure seemed like a good idea. So good, in fact, that I've had my phone set to remind me for a couple of years. It's a ringtone I've learned to explain in different ways. "Oh, it must be time to think about dinner!" "Ah, yes, this is what we work-at-home moms do, lest we lose track of time!
---
The latest salvo in the push for legalizing euthanasia is to kill kids...
Rebecca Hamilton

What was once supposed to be all about putting down people who were suffering horribly and in the last stages of terminal illness and who requested their own death has now become killing people who can't consent and are nowhere near dying. It has evidently occurred to a few people in America that we've got an euthanasia gap.
---
Detroit-Area priest indicted on theft charges; could face up to 20 years in prison...
Kathy Schiffer

A five-count indictment was issued today by U.S. Attorney Barbara McQuade's office in the theft investigation of Rev. Edward Belczak, former pastor of St. Thomas More Catholic Church in Troy, Michigan. Father Belczak and his parish administrator, Janice Verschuren, have been accused of stealing nearly $700,000 from parish funds...
---
You're so touchy, you probably think this post is about you...
Matt Archbold

Who'd have thought that that a little thing like the internet could transform the greatest country in the history of the world into an army of 24-7 perpetual rage monkeys? Well, it has. Everyone's offended. All the time. The level of discourse in this country has devolved into a combox discussion.
---
We all want to protect babies, but this new law in Tennessee is the exact wrong way to go about it...
Simcha Fisher

Tennessee is waiting to see if its governor will sign a law which would hold pregnant women criminally accountable for drug use. If a baby is harmed by his mother's drug use, then under this law, the mother may be charged with criminal assault, with a penalty of up to 15 years in prison. Pro-lifers.
---
Live Science investigation raises new doubts about origins of "Gospel of Jesus' Wife" papyrus...
---
Did Pope Francis tell a divorced and civilly remarried woman she could receive Holy Communion?
Jimmy Akin

According to the press accounts, an Argentine woman named Jaqui Lisbona wrote Pope Francis expressing her concern about not being able to receive Communion due to being civilly remarried following a divorce. Her current marriage has lasted 19 years and resulted in two children. Pope Francis then called her, told her that the subject was under study at the Vatican...
---
20 awesome things people saw at the 1964 World's Fair...
---
This is the key to increasing vocations...
---
Catholic conversions are down nationwide, but Washington saw a record high number this year. Here's why...
---
This is how the Vatican Library plans to digitize its archives...
---
These stunning travel photos remind us that we're all just amateurs with iPhones...
---
Pope John Paul II on Mary's witness to the Resurrection of her Son...
---
10 reasons you should believe in the Resurrection of Jesus...
---
Do you like the Ford Mustang? On its 50th birthday, thank the Catholic who helped God create it...
---
Get this entire Catholic website on CD-ROM...

The full contents of the New Advent website are available on CD-ROM. It includes the Catholic Encyclopedia, Church Fathers, Summa, Bible and more — and it's only $19.99...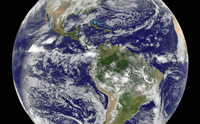 WORLD WIDE WEB
CATHOLIC LINKS
Adoration:
Eucharistic Adoration Directory
Audio:
Lighthouse
-
Audio Sancto
Bibles:
Douay
-
Knox
-
NAB
-
RSVCE
Blogs:
Blog Directory
Bulletins:
Seek and Find
Calendars:
Catholic Calendar
-
Easter Table
Catechisms:
Baltimore Catechism
-
Catechism of the Catholic Church
Events:
Catholic Event Finder
Forums:
Catholics Answers Forums
HHS Mandate:
Becket Fund
Jobs:
Catholic Jobs
Latin:
Ecclesiastical Latin Resources
Latin Mass:
TLM Altar Server Tutorial
-
TLM Mass Directory
Mass Times:
MassTimes
Movie Reviews:
USCCB Movie Reviews
Panoramas:
St. John Lateran
-
Sistine Chapel
Readings:
Today's Readings (USCCB)
Retreats:
U.S. Retreats and Retreat Centers
OTHER LINKS
Cameras:
EarthCam (Live)
-
Aerial Panoramas
Comics:
Calvin and Hobbes
-
C&H Search Engine
-
Dilbert
-
Peanuts
Customer Service:
GetHuman
Fact Checking:
Snopes
Find Things:
Mailboxes (USA)
-
Payphones
-
Phone Numbers
Money:
Missing Money
Privacy:
Do Not Call
Reading Lists:
Hardon
-
McCloskey
-
USLHE
-
Marines
Scanners:
Air Traffic Control
-
Radio Reference
-
Broadcastify
Shopping (Local):
Milo
-
Yard Sales
Tracking:
Airplanes
-
ISS
-
Satellites
-
Ships #1
-
Ships #2
Travel (Flying):
Turbulence
-
VFR Maps
-
SeatGuru
-
FlightAware
Travel (Hotels):
Bed Bug Registry
Weather:
ECMRF (Europe)
-
NCAR/RAP
-
Wind Map
-
National Weather Service (USA)